All videos can now be played with the default installation of Windows Media Player.
Windows Media Player Tips
This option is only available with Windows XP Operating System and Media Player 10 and later
1. Click on any of the links for performance videos and open them using windows media player.
2. Go to the following menu selection: View > Enhancements > Play Speed Settings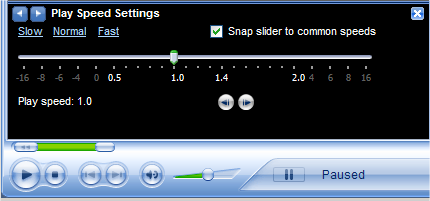 This menu will allow you to change the speed of video playback using the slider. You can also
pause the video at any point and advance the video frame by frame using the small silver arrows.